Salty Air
Salty Air (2017-2019) is a series of paintings continuing onto the previous painting cycle "Spatio-temporal lapse" (2014-2016), which focused on the concept of time and impressions stored by our sub-consciousness. Besides the phenomenon of time, another continuously present element in both painting series is nature in correlation to man. The third connection is the attempt, through the medium of painting, to refresh the old and bring into awareness new "images" no one is ever entirely aware of at a given moment but which nonetheless our sight perceives and our sub-consciousness files away. Nature is unfathomable, as is unfathomable everything within man which nature, or rather man's dwelling in nature, brings to the surface, confronting through a cathartic event old paradigms with new impulses because: "An encounter with the new is always an encounter with oneself". In this process a distinction between the inner and outer space, reality and imagination, becomes less clear. Impressions thus become both realistic and conjured up "images" whose joint counterpoint makes up two sides of human perception, the visible and the hidden one. There is no clear distinction between the figurative and the abstract, the outer and the inner space. They are fused and overlapping.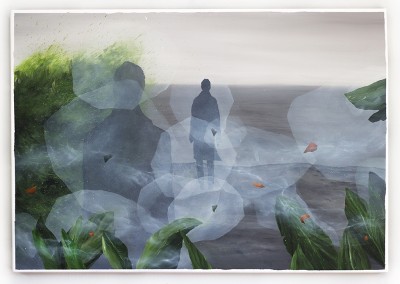 The central medium of this series, through which I perceive the phenomenon of time, is the sea. I strive to depict various ways of relating to the sea, psychological/emotional bonds, and two moments in the concept of time: the monumental power of the invisible force of time, depicted through the essence of the sea's continually moving surface, and the vacuum of a single, unique moment of the gust of salty air, so the observer can experience this immense power of eternal being and eternal movement. The relationship I have with the sea is similar to that which I have with mountains. It is characterized by a search for a personal dialogue with the great unknown, and just like the mountains, the sea and the ocean also make us face inward, make us face ourselves, and the open horizon offers the image of wholeness and a sense of freedom. The way the sea keeps pushing and pushing, remind us of that the world keeps moving around us and relaxing sound of waves helps us reconnect with the pattern of our own breathing.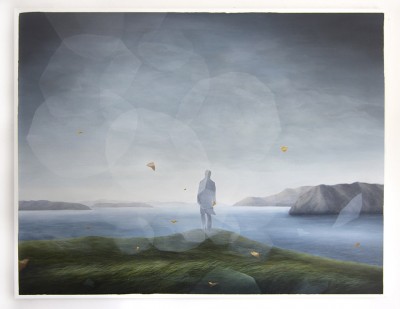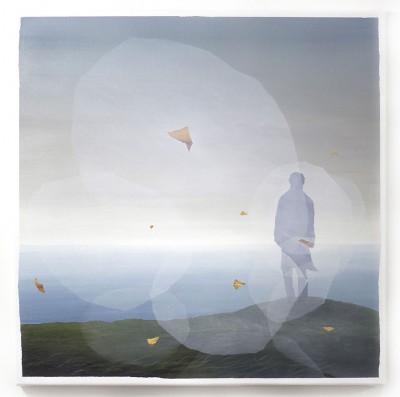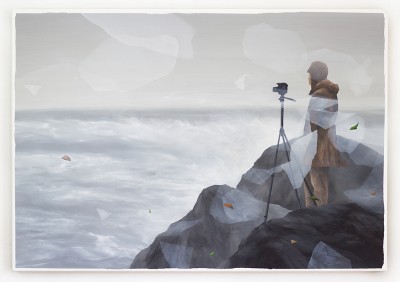 For those dwelling by the sea and receiving its energy, the view towards the horizon, the scent of salty air and the sound of eternal motion, all have a special significance in the perception of the world. Through the power of the eternal being and movement of the sea surface, we become aware that the world continues to move around us, and happiness and meaning are nowhere else to be found, but are contained in the very core of our perception within the spatio-temporal continuum.